Discover the ultimate path to chiseled abs with the best workout machines for abs. While traditional exercises like crunches and planks have their place in core strengthening, the undeniable significance of incorporating effective workout machines into your fitness routine cannot be overlooked. These specialized machines offer targeted resistance, elevating your abdominal training to new heights. Whether you're a fitness newbie or a seasoned enthusiast, this article will guide you through the top ab workout machines that will propel you toward achieving your fitness goals.
1. Ab Roller: Strengthen Your Core with Precision
Ab rollers are classic pieces of equipment that help you strengthen your core muscles, especially your abs, and obliques. The ab roller is a small wheel with handles on either side. Kneel on the floor and grip the handles. Roll the wheel forward, extending your body until your abs feel tension. By engaging multiple core muscles, you improve balance and stability.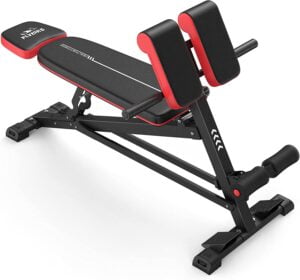 2. Roman Chair: Target Your Lower Back and Abs
Known also as a hyperextension bench, the Roman chair targets your lower back and abdominal muscles. A Roman chair consists of a padded bench with a footrest and handlebar. You can perform back extensions and abdominal crunches while lying face down and hooking your feet under the footrest. By strengthening your entire core while minimizing lower back strain, the Roman chair reduces lower back pain.
3. Cable Machine: Versatile Resistance for a Strong Core
A cable machine can target a variety of muscle groups, including the abs, with a variety of exercises. With cable attachments, such as a rope or handle, you can engage your core muscles through exercises such as cable crunches and cable twists. As your strength improves, you can adjust the resistance progressively.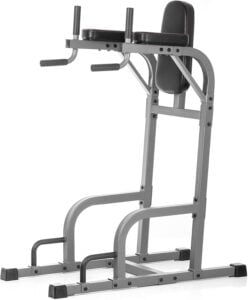 4. Captain's Chair: Hang Your Way to Chiseled Abs
The captain's chair is a vertical knee raise station commonly found in gyms. Featuring parallel handles and forearm rests, you engage your abdominal muscles and hip flexors by hanging from the handles and lifting your knees toward your chest. You can adjust this machine to accommodate different fitness levels, providing a challenging workout for your abs.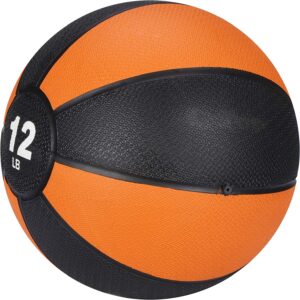 5. Medicine Ball: Dynamic Core Training
In spite of not being a traditional machine, a medicine ball can be a great tool for working your abs. You can engage your abs in various ways by using a medicine ball. Its weighted design adds intensity and resistance to your exercises. In addition to being portable and affordable, it allows for a wide range of exercises at home and in the gym.
6. Stability Ball: Engage Your Core with Stability
The stability ball, also known as a Swiss ball or exercise ball, is an inflatable ball used for core exercises. Exercises such as stability ball crunches and planks activate your core muscles while improving balance and stability. As a result of the unstable surface of the ball, your abs are challenged to maintain proper form.
7. Vertical Ab Machine: Controlled Resistance for Strong Abs
In this machine, resistance is provided through a seated or kneeling position to target the abdominals. Your abs can be worked effectively by lifting or twisting against the resistance using your abdominal muscles. Typically, it comes with padded armrests, footrests, and weight stacks that can be adjusted.
While these workout machines can be highly effective in sculpting your abs, they should be used along with cardio exercises and a healthy diet to create a well-rounded fitness routine. If you're a beginner, it's especially important to consult a fitness professional or trainer to ensure proper form and technique when using these machines.
By incorporating the best workout machines into your fitness routine, you can enhance your chances of having well-defined abs. You can target and strengthen your core muscles effectively with the ab roller, Roman chair, cable machine, captain's chair, medicine ball, stability ball, and vertical ab machine. Each of these machines offers unique benefits and challenges. For optimal results, these machines should be used along with cardiovascular exercises and a balanced diet. For safe and effective use of the equipment, ensure consistency, and proper form, and consult with a fitness professional or trainer. With dedication and hard work, you can achieve your dream of well-defined abs. You can sculpt and strengthen your abdominal muscles with these powerful workout machines.